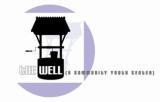 The WELL Community Youth Center provides a place for the youth of Waco to hang out after school. The mission of the Youth Center is to mentor teens into an intimate relationship with Jesus Christ through one on one mentoring.
A donation was made that enables us to file the proper forms to obtain 501(c) 3 nonprofit status. This nonprofit status allows us to write to various local foundations for grant donations.
The Ministry Guidance and Social Work Departments, as well as the Spiritual Life Center at Baylor University is posting our need for mentors for our Youth Center. This allows us to staff the Youth Center with Baylor students that need internship hours for their various classes.
Please pray for this new endeavor.