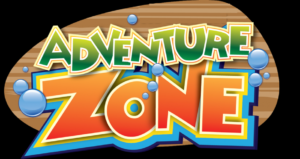 Sunday Mornings in the Adventure Zone
With a lively, hands-on worship experience, our children age 4 through Grade 6 learn about God and His awesome love for them.

Caravan – A Christian Scouting Program
Caravan meets every Wednesday night at 6:30 pm in the Adventure Zone. Caravan is for all children, age 4 through Grade 6. It helps them become more like Jesus by encouraging their growth in the four specific areas mentioned in Luke 2:52 – Mental (wisdom), physical (stature), spiritual (favor with God), and social (favor with men). Children grow in all areas of their lives, earning badges and pins, and also helps them develop an appreciation for and understanding of Nazarene heritage and beliefs.