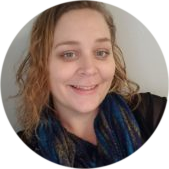 A Note From Our Director
Welcome to Kingdom Kids Day Care and Academy – A place of spiritual, physical and emotional development. Great and exciting things are happening at our center, and we invite you to experience them.
As an educator and a mother myself, I am well aware how much every parent wants the caring, loving, nurturing environment for their children, especially when it comes to a daycare facility.
I realize how the world of childcare and education is constantly evolving, I always strive to continue learning something new to better myself and ultimately to provide better education services to the children and teachers in this facility.
I have been so blessed to be the Director of Kingdom Kids Day Care and Academy! I am honored that you consider allowing me to be part of the nurturing of the most precious gift God gives us, children. It is truly a privilege to partner with you to raise your child up in the way they should go.
Michele Jones, Director
Kingdom Kids Day Care and Academy
254-224-6372