Community Fellowship consists of people striving to love God and follow His direction. We are here to serve Him and the community where He has placed us.
Join us in your Sunday best or come just as you are. Our services have a mixture of music and multimedia and a Bible-based message from Pastor Steve.
Age appropriate lessons, music, and crafts give children, age 4 through Grade 4, their own worship time in the "Adventure Zone." A nursery is available for children age three and under. Steps are taken to ensure the safety of all children by parental check in and out from both areas.
Visit us and find your place among friends at Community Fellowship.
MINISTRIES
Community Fellowship offers exciting ministries for the entire family.
Our Men's and Women's Connection Groups meet periodically throughout the year for Bible studies, activities and fellowship.
Adventure Zone Kids is for children age 4 through Grade 4 and meets during the Sunday School hour (9:30 am), and during the worship hour (10:45 am) with age appropriate worship, hands on activities and a lively worship time. On Wednesday evenings at 6:30 pm, the children participate in Caravan, a Christian scouting program where they earn badges, learn scripture, and learn about how much God loves them.
GET R.E.A.L Student Ministries is for youth, Grade 7 through Grade 12. They meet Sunday mornings at 9:30 am, Sunday evenings at 6 pm, andWednesday nights at 6:30 pm and have various activities throughout the year.
Our Prime Time Senior Adult Ministry is very active. Senior Adults (over 55) meet every Tuesday at 10:00 am for games of dominoes, 42, and lunch.
Check our calendar for specific dates for events.
COME VISIT COMMUNITY FELLOWSHIP THIS WEEK
OUR MISSION:
To provide safe, loving and definitively Christian child care for children 6 weeks through Kindergarten.
Hours of operation: Monday through Friday from 6:30 am to 5:45 pm.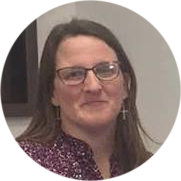 A Note From Our Director
My name is Karrie Horn and I am so excited you are interested in Kingdom Kids Day Care and Academy. It is our mission to provide a safe, loving and definitively Christian child care experience for all children two to four years of age. We provide a warm, loving environment where children feel safe, secure and happy. Our staff members are carefully screened and trained in early childhood education. Kingdom Kids Day Care and Academy is licensed and adheres to the highest standards of security, safety, cleanliness and teaching.
Children have been part of my life for 21 years. In 2007, I began as a classroom teacher in a local day care. I am a continuous learner and made a pledge to continue to better myself as a teacher and providing helpful insights into the different needs of children. I understand that your child is a precious gift from God and look forward to working with you, developing a positive relationship in which we work together to build strong children who know they are loved and important.
We are using ABC Jesus Loves Me curriculum to teach not only subjects to help your child be ready for Kindergarten, but also about God's love and grace through Bible stories, memorizing scriptures, and music. We prepare the environment to offer stimulating, challenging material and activities. Every day we work to make education fun.
Our goal is to provide excellent child care at affordable rates to our families. We work in partnership with parents and families to build mutual understanding and always welcome your participation.
Thank you for trusting us with your little ones. If you have any questions, please feel free to contact me. We thank you for choosing our center and look forward to a successful start in your child's development.
Karrie Horn
(cell) 254.307.9673
WE WOULD LOVE TO HEAR FROM YOU
Community Fellowship Church of the Nazarene
2001 N. Valley Mills Dr.
Waco, TX 76710
Office Hours:
Tuesday – Thursday 9 am – 4 pm
Service Times
Sunday Morning Bible Study (Sunday School): 9:30 am
Sunday Worship: 10:45 am
Adventure Zone Kids
Nursery
Wednesday Evening BIble Study: 6:30 pm
GET R.E.A.L. Youth Ministry
Caravan for children age 4 through Grade 6
Adult Bible Study and Worshipo
Church Office : 254.772.5145
Brad Selby, Youth and 19 North: bradselby@cfnazwaco.com
Jennifer Decker, Children's Ministry: children@cfnazwaco.com
Upward Coordinator: Upward@cfnazwaco.com
Office Administrator: admin@cfnazwaco.com
COMMUNITY FELLOWSHIP USES SHAREFAITH GIVING SO YOU CAN GIVE
ANYWHERE, ANYTIME ONLINE OR ON YOUR PHONE.