Connection Groups are an integral part of the mission of Community Fellowship. Small groups bring spiritual renewal to our soul enabling us to minister to OTHERS. Connection groups meet Sunday mornings at 9:30 am and at various homes during the week. We have topical Bible studies, interactive Bible studies and video Bible studies for all ages. From young adults to senior adults – we have opportunities for you to connect.
19 North College and Career
19 North is a ministry for those 19-40.
Monday night at 6:30 pm is a weekly connection group meeting at the Youth Center at 1900 Berlinger. Enjoy a meal together and Jan. 9th begins a ten week study, "Faith Commander."
For more information email Pastor Brad.
Brad SelbyEmail: bradselby@cfnazwaco.com
Adult 1
Senior adult Sunday School class meets in the Friendship Parlor Sunday mornings at 9:30 am studying Wesleyan curriculum.
Harvey Spross
Email: hdspross@yahoo.com
FAITH Class
This small group meets Sunday morning at 9:30 am in Room 104 studying holiness curriculum.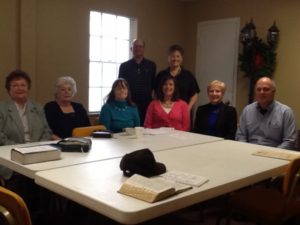 Linda StivenerLinda StivenerPhone: 254.662.3973
Homes of Honor

This small group meets in Room 102 at 9:30 am Sunday mornings.
Our 2017 winter curriculum is "Why in the World" by Andy Stanley. Come find the answers to the question – why in the world did Jesus leave heaven to come to earth?
Join us!
Rochelle Orwig
Email: rorwig.1023@sbcglobal.net