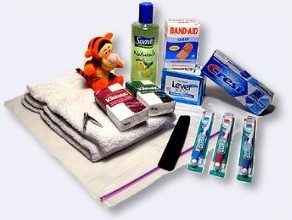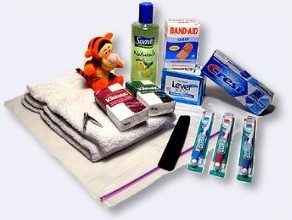 Pastor Judy is collecting items needed to fill 10 crisis care kits. Items were distributed in February. If you don't remember what to bring, or need assistance, please call Pastor Judy. The items need to be brought to the church before September 1st to be packed and mailed. Thank you for helping those who have been devastated by natural disasters.
Here is the shopping list for the Crisis care kits: Please make note of the sizes, as everything must match exactly to be put in the kit.
1 shampoo–12 to 18 oz
2 bars of soap–bath size or larger
1 toothpaste–4 to 6.4 oz.
3 toothbrushes–in original packaging
1 box of bandaids–30 or more
1 fingernail clipper
1 sturdy hair comb
2 hand towels
4 pocket-sized packages of kleenex
1 beanie baby-sized stuffed toy.
Place all items into a 2-gallon zip-lock bag.
---